In order to add product images to the receipt, you will need to create an image attribute field. If you don't know how to create attributes, then you may need to reference this article Click HERE.
You will need to create a SKU image attribute field with the name 'Image 1'. you can create up to 4 image attributes. Please make sure the Format is set to Image as below.
Once you add an image to this attribute field under a SKU, you will then see that image printed on the invoice. This will only be valid for full-size 8x11 invoices, and not for the 3-inch receipts that print to a thermal receipt printer.
No Image
One Image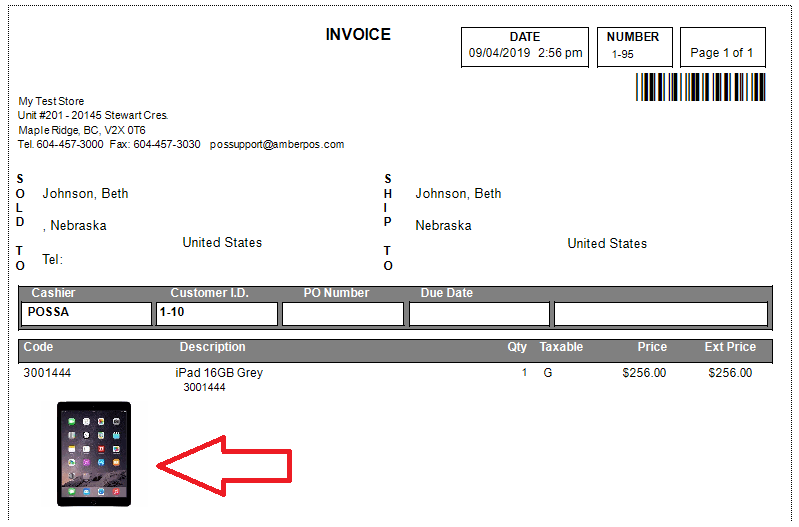 Four Images
The images are displayed with equal height and width, so size of the photos is approximately 1 inch wide by 1 inch tall so they display correctly.