This article provides information about how to upload your scanned inventory list from your Android inventory scanner to AmberPOS. In AmberPOS there is a feature that will upload the list while managing an inventory scanner in Purchase Orders or in the Inventory Count.
While you are managing inventory scanner devices in the software click on the button
and you will be presented with options to manage the device.
Load List From Scanner
Click on
to download the scanned sku list from the scanner into AmberPOS.
If you attempt to communicate to the scanner you may receive the following error message.
This message occurs as there is a conflict with the portable devices listed Windows. To help correct this you can open the device manager and remove all other devices besides your own. Remove any other drives that are connected as they may throw off the path for Amber to load the list.
You should have better success when attempting to upload the file after uninstalling these listed devices.
When successfully loaded, the item quantities will appear in the AmberPOS like the example below.
After populating the item information in AmberPOS and before disconnecting the scanner make sure to click on
and then click on
. This will empty the scanned list on the scanner so you can start scanning a new section without data from the past section conflicting.
Load List From File
If you are having difficulty populating the sku list from the scanner you can alternatively copy the file onto your computer and upload it from there. Connect the scanner to the computer and select it from your computer's file explorer. Open the Internal storage on the scanner.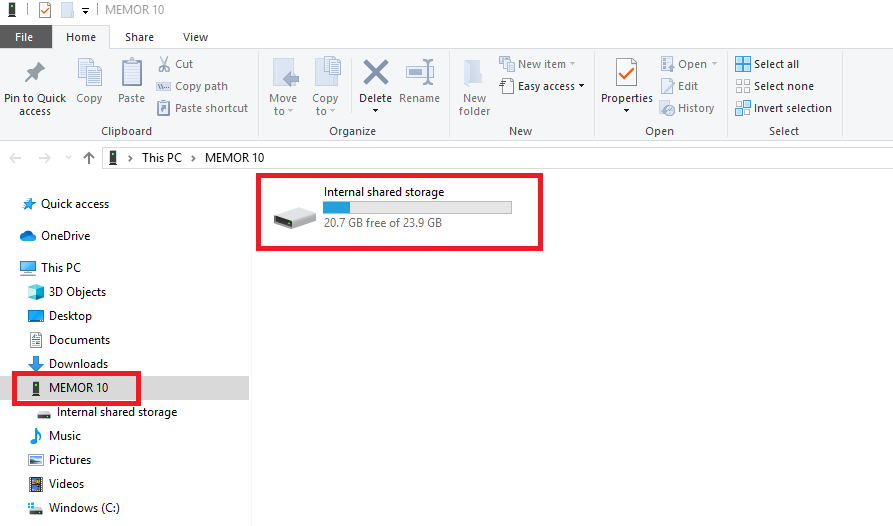 If you do not see 'Internal shared storage' then it may be that you need to permit the computer to access the scanner. Swipe-down from the top of the scanner to see notifications, and select the one for 'Android System - USB for file transfer'
Select the option for 'File Transfer'.
Select the file "invent.txt" and copy this to a location on your computer.
When doing 'Load list from Scanner' you may encounter the following error.
This occurs if you have saved your counted items into a file on the device. There can be multiple files and selectively they would have to be chosen.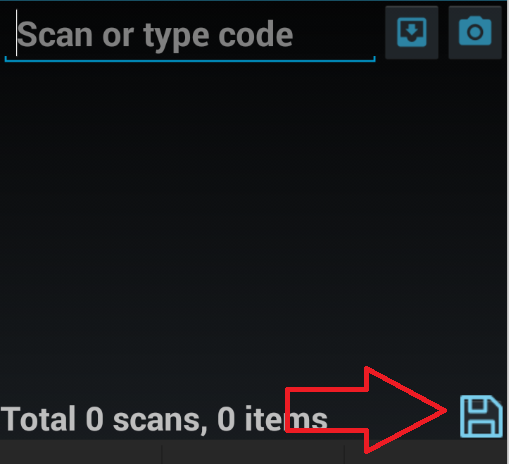 In this case scenario, the file will have a different numerical name while being saved on the device. You can select the name file, like the one shown below.
Once the file is successfully loaded to the computer, you can manually delete the file on the scanner from file management.