If you are having difficulty interracting with the scanner from AmberPOS, you can alternatively manage the scanner through your computer. Connect the scanner to the computer and select it from your computer's file explorer. Open the Internal storage on the scanner.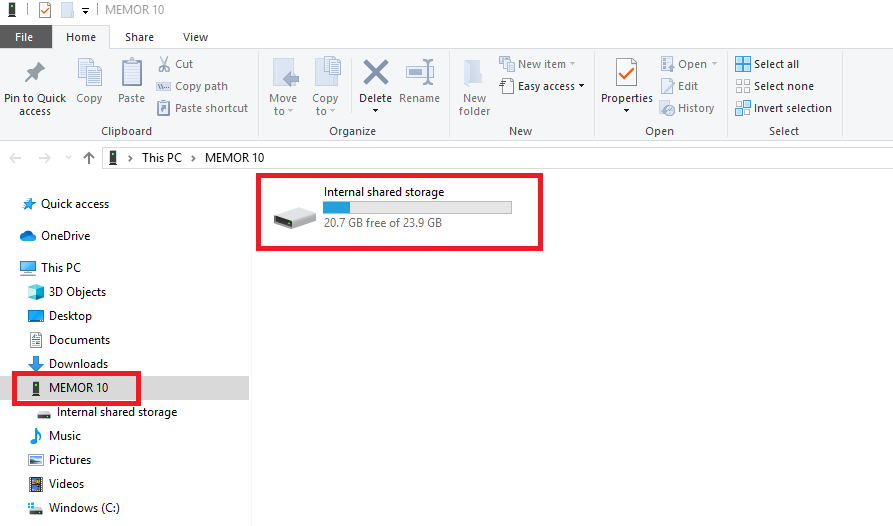 If you do not see 'Internal shared storage' then it may be that you need to permit the computer to access the scanner. Swipe-down from the top of the scanner to see notifications, and select the one for 'Android System - USB for file transfer'
Select the option for 'File Transfer'.
Once enabled to Transfer Files, then you can interract with files on the device from your computer.